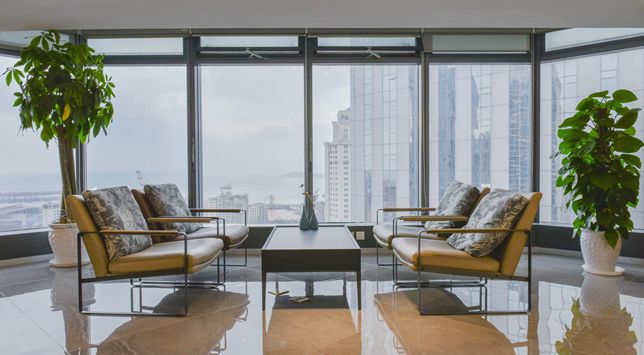 Profile
Since our establishment in 1995, Wincon Law Firm ('Wincon') has developed a reputation for providing clients with pragmatic legal solutions across a broad range of industries. Over the last 20 plus years we have grown into an internationally recognised firm capable of providing a comprehensive, client centric experience that is efficient, highly professional and solution focused.
With a team of more than 200 lawyers and industry experts spanning across the globe, we are able to provide clients with opportunities through an international platform and have established offices in Qingdao, Beijing, Seoul, Sydney, Washington and throughout the Shandong province.
Our professionals service clients in multiple languages to the likes of Chinese, English, Korean and Japanese and in a wide spectrum of areas such as:
- Government and Public Sector,
- Real Estate and Construction Projects,
- Mergers and Acquisitions,
- Bankruptcy,
- Corporate Restructuring and Insolvency,
- Dispute Resolution and Litigation,
- Securities and Capital Market,
- Banking, Financial Market Regulation,
- Insurance and Reinsurance,
- Inbound and Outbound Investment,
- International Trade and Commerce,
- Maritime Law,
- Maritime Commerce,
- Trademarks and IP Law,
- Labor Laws,
- Criminal Law,
- Marriage and Family Law,
- Wills and Estate Law,
- Healthcare and Pharmaceuticals,
- Public, Private Sector Partnerships,
- Migration Services.
Since our establishment, we have been devoted to building a firm that is respected for our dedication, devotion and cooperation. This has resulted in the firm having received numerous honors and accolades. Internationally, we have attained recognition from organizations to the likes of Chambers and Partners and Asian Legal Business.
Our recognition in China includes:
- "National Law Firm of Excellence" (since 2005),
- "Shandong Culturally Advanced Law Firm",
- "Shandong Top Brand",
- "Qingdao Law Firm of Excellence",
- "Qingdao Culturally Advanced Organization", and
- "Qingdao Top Brand",
amongst numerous others.
Professional Team
The experience and knowledge of our team is built on a foundation of continued education and talent recruitment. Our lawyers and professionals are graduates from renowned law schools and/or have served in senior roles in the government sector, universities, as judges, administrators, certified tax agents, civil engineers and company directors.
In recognition of Wincon's experience in cross-border litigation and arbitration, our lawyers have been appointed as arbitrators in the China International Economic and Trade Arbitration Commission, the China Maritime Arbitration Commission and other arbitration institutions.
Other prominent roles include past and current participation in public policymaking. Some examples include the drafting of:
- Regulation of Qingdao Municipality on House Expropriation on the State-Owned Land and Compensation;
- the first local regulations regarding house expropriation and compensation on the state-owned land; and
- Regulation on the Qingdao West Coast New Area.
Features
Teamwork, internal collaboration, resource sharing and standardized procedures ensure efficiency, cost savings and adherence to our professional standards, these benefits naturally flow on to our clients.
This method of internal collaboration comes from a deep understanding of the complexities and challenges faced by our clients. Project teams are built according to client requirements and in anticipation of issues which may arise.
Given the global nature of our client base, in areas where we do not have established offices, we have formed close working relationships with prominent local law firms and other professional service providers.
Our network encompasses close to a hundred firms in countries including United States, Germany, Australia, Japan, Korea, Malaysia, Singapore, Hong Kong, Macao and Taiwan. These alliances allow us to provide clients with local knowledge and the most commercial solution.
Our Culture
The brand we built is a reflection of our culture, professionalism and devotion to our clients. Since 1995, the founding partners have committed themselves to building a time-honored firm through prioritizing the client's needs.
To show our dedication, we regularly hold industry forums to update our clients with the most recent news. This in turn promotes sustained development of our client's businesses and provide crucial opportunities to network.
Social Responsibilities
With social responsibility and the rule of law at the heart of our firm, we dedicate a significant portion of our time to working with charities and the promotion of public welfare. This include the regular participation in the administration and discussion of state affairs and lawmaking.
We hold a strong belief that education is the most enriching experience for young people. The Wincon Training School provide aid to vulnerable groups whilst promoting the importance of law and regulations amongst our local communities.
To further advance local education, a significant number of our team dedicate their time to lecture at law schools and colleges.